The technology of layer-by-layer manufacturing of 3d models has been developed a long time ago. However, the rapid development of 3d printing began only 30 years later. When affordable equipment had arrived: specialized CNC machines. So, modern 3d printer allows a user to create many objects of complex configuration, including 3d human figures.
3d printing technologies are used for quick prototyping in various industries. In architecture, in jewelry, in souvenirs production and in many others. 3d modeling and 3d scanning processes make it possible to create complex products. What are the common materials in 3d printing?
Materials for 3d printing
In the field of 3d design, the following filaments are using for creation original products:
gypsum-based;
ABS and PLA-plastics;
polyamide;
paper;
wax.
3d artist chooses the material taking into account its physical and chemical properties. Every material is fit for different purposes.
Multi-color gypsum in 3d printing
Production of 3d model from gypsum uses the method of layer-by-layer synthesis. Fine gypsum powder is feeding into the working area of ​​the 3d printer in measured portions. Then is glueing with a quick-hardening polymer. After polymerization, gypsum is forming a strong structure.
As a result, to create a 3d model from this filament, it must meet the next requirements:
The thickness of the load-bearing wall should be at least 2 mm;

The size of the printer working chamber should be 350 × 250 × 200 mm;

File format: VRML and WRL (for color models), STL (for white models).
The coloring of the object occurs in bulk. The desired shade is forming by the using of 3 colors: yellow, red and blue. At the end of the process, the product is treating with a special substance. Thus it gives printing 3d model resistance to external influences.
In other words, gypsum has a lot of benefits: the short production time, the color printing option and a low price.
ABS plastic
One of the most common filament for printing 3d models is ABS plastic. It is using in FDM technologies for layer-by-layer formation of a product from a melt. The polymer solidifies and becomes a basis for next layers. The models from this material, must meet the following requirements:
The thickness of the load-bearing wall should be at no less than 1 mm.

Product dimensions should be no less than 3 × 3 × 3 mm and no more than 200 × 200 × 210 mm.

For some printer models, the max dimensions of the working area are 406 × 355 × 406 mm.

File format: STL and OBJ
This polymer has high solidity, bending and tensile strength. Specific density is low. It means the produced items are quite light. The material is innovative and lends itself well to mechanical processing. Therefore, it is good to create complex objects with ABS.
PLA plastic in 3d printing
Ecological issues are forcing to develop new materials that are safe for the environment. Thus, PLA plastic has polyesters, containing lactic acid compounds, as its base. The raw material for this polymer is starch, cellulose and other organic raw materials. Over time it decomposes into parts that do not pollute nature.
3d models must meet the following requirements:
The thickness of the load-bearing wall and the protruding parts: 1,0 mm.

Max dimensions: 850 × 450 × 500 mm. Min dimensions: 10 × 10 × 10 mm.

File format: STL.
For printing products from PLA plastic, colorful wires of various diameters are used. They are usually distributed as a length of wire, wound on a bobbin. Modeling of the object occurs by the method of layer-by-layer deposition. For coloring acrylic dyes are using.
During usage, PLA does not emit any odour or substances that are harmful to health. PLA plastics are using for bulk printing of large items with a high level of details. But the main minus of the material is its fragility. It softens even at 50°C. In fact, high moisture absorption (from 0.5 to 50%) is its feature.
Polyamide
One of the most popular filament for 3d printing is nylon. It is a white granular powder. The technology uses the laser sintering method (SLS). 3d models must meet the following requirements:
The min thickness of the load-bearing wall: 0,8 mm. The min thickness of protruding and engraved parts: 0,2 mm.

The max model dimensions: 340×340×620 mm. The min model dimensions: 10×10×10 mm.

File format: STL.
At the end of the 3d printing process polyamide products turn out white. It is possible to paint polyamide 3d model using the etching method. Then the 3d model needs to immerse in a pigmented solution for a certain period of time. Objects with complex coloring schemes, such as 3d people, are painting by hand.
Above all the main plus of polyamide is its ability to restore shape after the termination of exposure. Products from such a polymer are durable and lasting.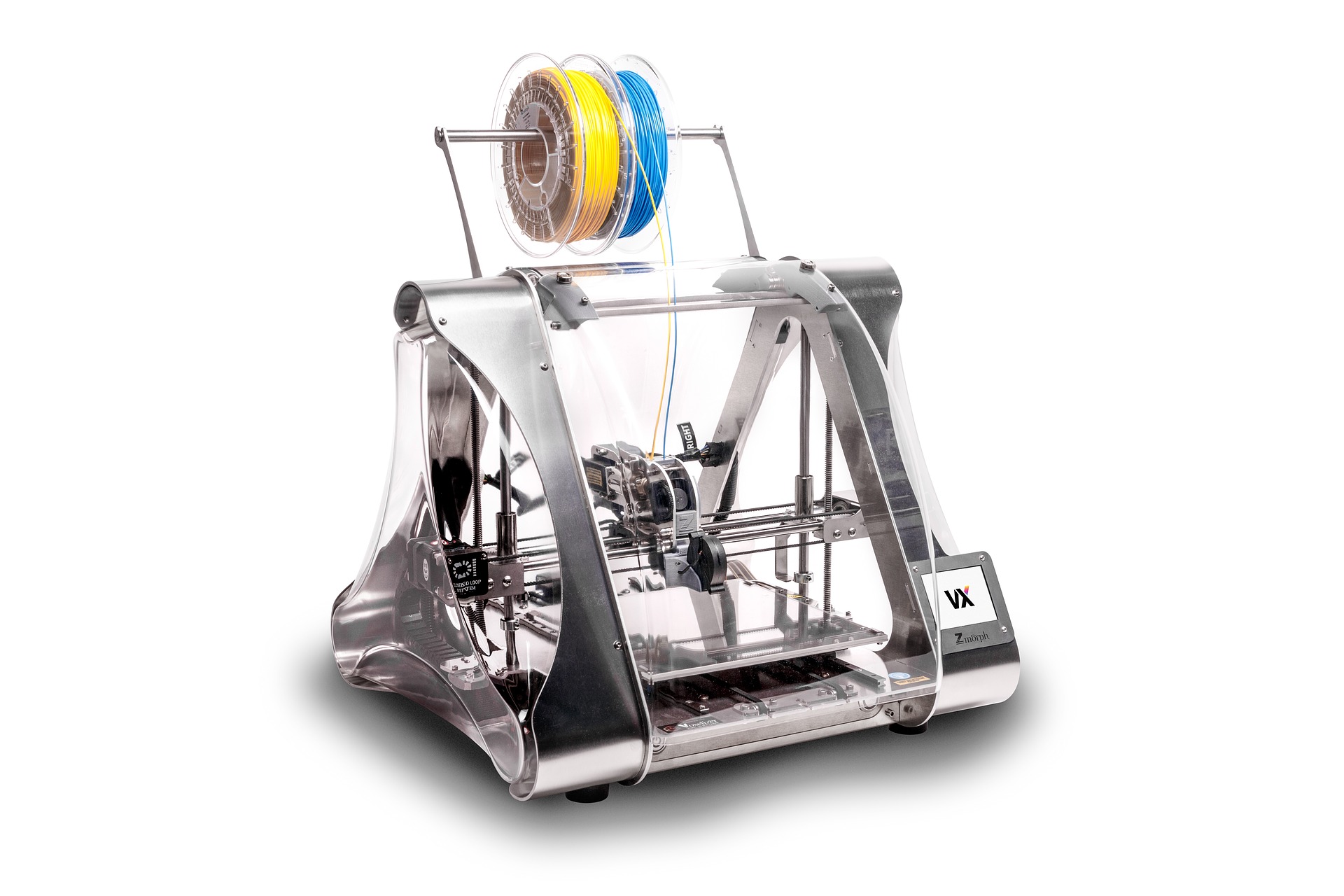 Photopolymers
The market has a large selection of resins for 3d printing by the method of stereolithography. They harden under the influence of ultraviolet radiation with a wavelength of 405 nm. For printing 3d objects, filament of 3 series is using (each series fits a different purpose):
Standard. To create prototypes and decorative items.
Industrial. For the manufacture of work parts and units.
Burning out mold. For the production of investment casting.
The photopolymers, listed above, are using in 3 most affordable printing technologies: DLP, LCD and SLA. By the way the digital models to be produced should meet the following requirements:
Item dimensions: 340×340×340 mm.

Thickness of the load-bearing wall: 0,6 mm; thickness of the protruding parts and decorative elements: 0,2 mm.

File format: STL (combining several models in one file is not allowed).
After polymerization, the filament becomes waterproof. It is characterized by a high level of details and a smooth surface with a pleasant texture. The material is strong enough. So it can be used to print functional parts for assemblies and mechanisms, as well as complex 3d model parts. But the minus of photopolymers include toxicity and high price. It must not be used for making kitchen utensils.
Paper
3d printing paper materials are using in LOM technology. This is layer-by-layer gluing of an object with subsequent lamination. For these purposes, special paper, metal foil and some varieties of plastics are used. They are usually delivered in sheets or rolls. And some printer models allow a usage of thick office stationery (A4).
Paper is a sufficiently flexible material. It is possible to produce a 3d model of paper, if the latter meets the following requirements:
The minimal thickness of the load-bearing wall: 2 mm.

File format: STL (for monochromatic models) and WRL (for color models).
Wax
At one time, natural materials were widely utilized as a part of the classic casting technique. Currently, wax is used in the implementation of multi-jet 3d printing methods (MJP and MJM).
Two types of materials are used. Each one with a different temperature of the phase transition to the liquid state (at 60°C or 70°C, respectively). Basic requirements for models are printing:
The minimal thickness of the load-bearing wall: 0,6 mm.

3d model file format: STL (for monochromatic models) and WRL (for color models).
Multi-ink technology, that uses wax as an expendable material, ensures the highest accuracy of the model. The maximum deviation from the nominal values ​​is no more than 0.125 mm. Products are featured with the excellent level of details.
Materials for 3d printing are not limited to this list. New materials are released. When choosing a method and supplies for printing 3d models, special attention should be paid to their manufacturability and properties.
Try to print your 3d model using free 3d models from Renderbot store.
Cover photo by metalurgiamontemar0